I photographed a to-scale replica of Michelangelo's
Pietá
at Museo Soumaya in Mexico City. This served as my source photo for this illustrative interpretation of the famous sculpture.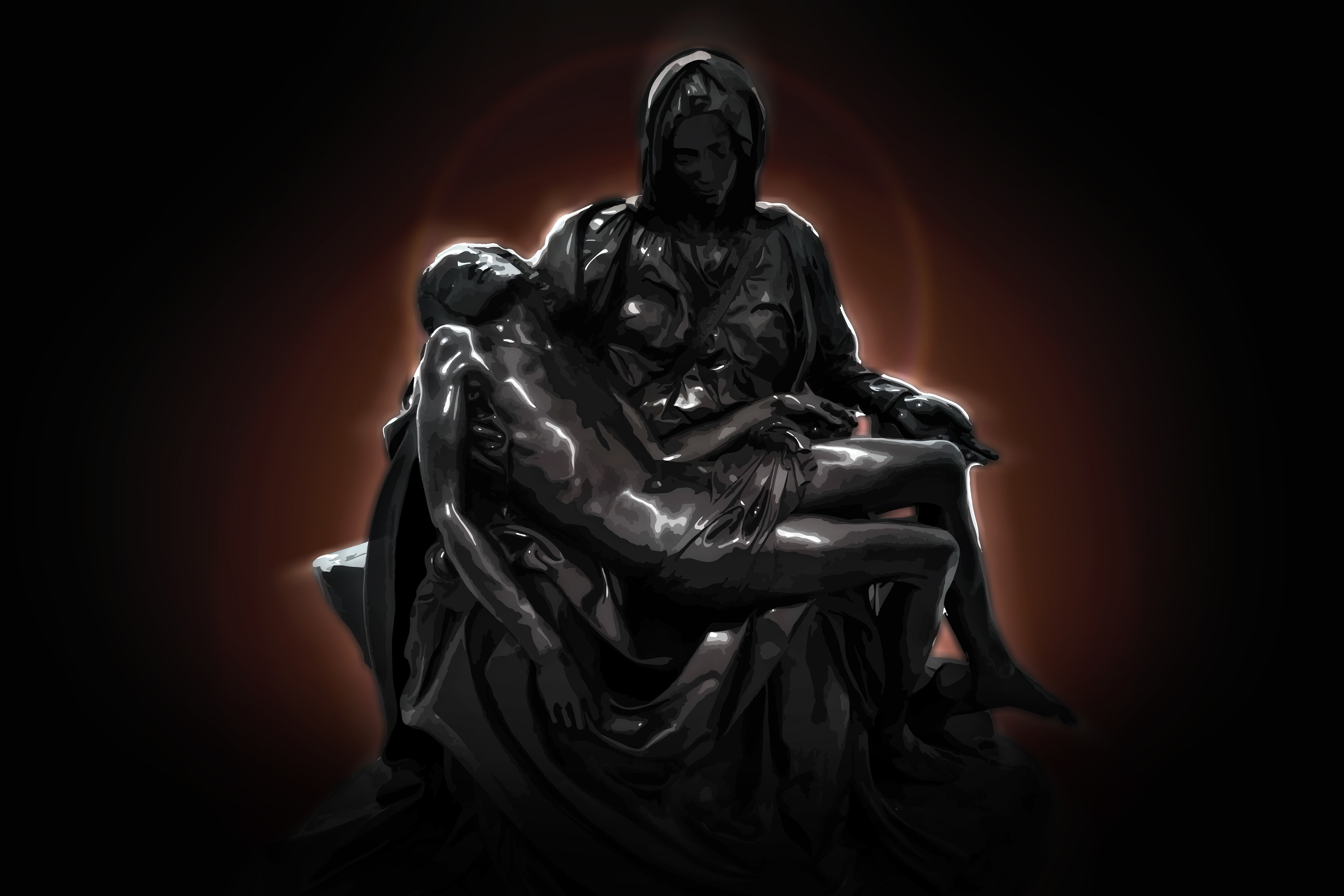 Again I used a personal photograph from Museo Soumaya. In this instance, I shot one of my favorite sculptures, Salvador Dali's
Newton Surrealista.
The
aim of this interpretation was to creatively capture Newton's relationship with the physics of gravity.